Overview
In addition to the Syria crisis, Afghanistan and Somalia combined make up half the world's refugees. Sub-Saharan Africa is host to the largest number of refugees globally. And Myanmar is home to the world's longest civil war. The International Rescue Committee responds to crises across the globe to ensure that people whose lives and livelihoods are shattered by conflict and disaster are able to to survive, recover and gain control of their future.
What are some under-reported crises?
Violence and insecurity in  Afghanistan  has displaced 1.2 million people and forced 2.6 million refugees to flee. After the withdrawal of U.S. troops, violence continues to surge throughout the country. In addition, Afghanistan has had to cope with an influx of 110,000 people fleeing fighting in neighbouring  Pakistan. 
Fighting that broke out following a contested presidential election in 2015 has driven 300,000 people from  Burundi  to flee their country and left tens of thousands internally displaced. Many Burundians have sought refuge in Tanzania's Nyarugusu camp, the one of the largest in the world. 
Sectarian conflict between Muslim and Christian groups in the  Central African Republic  has forced over 830,000 people to flee their homes.  
Crisis in the  Democratic Republic of Congo  has caused an estimated 5.4 million deaths since 1998. In the eastern Kivus region, violence continues to rage with Congolese women and girls suffering increasingly brutal attacks. 
Ethiopia  is hosting nearly 740,000 refugees and asylum seekers as it works to recover from a record-breaking drought and other economic shocks.  
Kenya  continues to host close to 600,000 refugees and asylum seekers from neighbouring countries embroiled in conflict, most from  Somalia  and South Sudan. 
A half-century of military control, extreme poverty and natural disasters has left  Myanmar  (also known as Burma) in a state of crisis. Instability has pushed thousands of Burmese refugees into neighbouring  Thailand, where many live in camps along the border.  
Since 2014, the world's deadliest militant group, Boko Haram, has killed thousands in  Nigeria, abducted at least 2,000 women and children, and uprooted over 2.2 million people. Many Nigerians have fled to neighbouring Chad, Cameroon and  Niger  to try to and safety. 
Prior to the ongoing civil war,  Yemen  was already one of the world's most underdeveloped countries with 10 million people in dire need of aid. Since the start of the  conflict, that number has jumped to 20 million. 
How does the IRC help?
The IRC delivers humanitarian assistance in many of the world's most neglected crises. Displacement of people is a worldwide problem and there are millions who have been forced to flee their homes. The following are three examples of under-reported but important crisis situations where the IRC works: 
South Sudan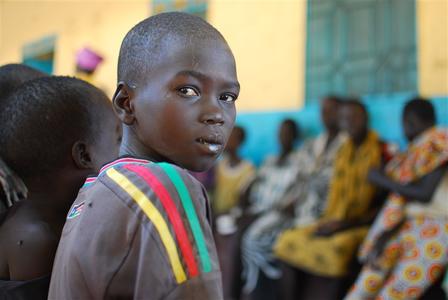 South Sudan remains one of the poorest and least developed countries in the world. Food shortages caused by fighting and flooding afflict millions of people. The IRC has been one of the largest providers of aid in South Sudan for over 20 years, offering emergency assistance through decades of war. While we have been forced periodically to suspend our efforts due to violence, the IRC continues to provide lifesaving support to vulnerable South Sudanese in hard-to-reach areas. For example, the IRC increased our efforts in medical, food and other emergency assistance in the Central Equatoria, Northern Bahr el Ghazal, Unity and Lakes areas. 
Afghanistan
Plagued by decades of violent conflict and natural disasters, Afghanistan hosts one of the largest refugee populations in the world. An earthquake in 2015, along with high levels of violence and an influx of refugees from Pakistan, has created millions of displaced people - many of whom try to escape violence in the country by seeking refuge elsewhere. The IRC has been involved in Afghanistan since the late 1980s and continues to provide education and health assistance. In particular, the IRC aims to put the needs of vulnerable groups - women, children and the elderly - at the forefront of all our efforts. 
Nigeria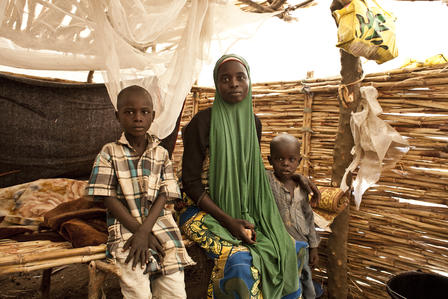 In Nigeria, two-thirds of the population lives in poverty, with the marginalised and underserved north and northeast regions worst affected. In addition to high levels of drought and other extreme weather conditions, since 2014 Boko Haram has killed thousands, abducted at least 2,000 women and children, and uprooted over 2.5 million. The IRC has been assisting in Nigeria since 2012 and continues to provide access to food, education and health services. 
Can I help the refugees?
Follow our crisis watch updates to see which crises need global attention. 
The work of the IRC is possible only through the generosity of caring people like you. Your gift helps the IRC respond immediately and effectively to protect vulnerable families in most desperate need. You can help us aid refugees who are displaced all around the world by making a contribution in support of the IRC's work.