Country facts
Total population: 4.4 million
People displaced by crisis: 1.5 million Syrians (1 in 4 people)
Rank in Human Development Index: 80 of 188
IRC response
Started work in Lebanon: 2012
People assisted in 2018: 84,000
Lebanon crisis briefing
More than 1 million Syrians have fled to Lebanon since the onset of the Syrian war in 2011. The IRC provides emergency and long-term services for these refugees and the struggling Lebanese communities hosting them.
What caused the current crisis in Lebanon?
Since the start of the Syrian conflict in 2011, Lebanon has taken in over 1 million refugees. Syrians now constitute almost a third of the country's population.
With no formal refugee camps in Lebanon, Syrians are living in cramped apartments, unfinished buildings and tents. Currently, humanitarian services are unable to keep up with needs as refugees deplete their resources.
What are the main humanitarian challenges in Lebanon?
Seven out of 10 Syrian refugees in Lebanon live in extreme poverty. Meanwhile, host communities, many of them already poor, have seen living conditions deteriorate in their neighbourhoods.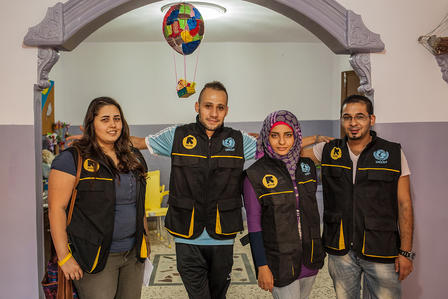 Approximately 200,000 Syrian children in Lebanon do not attend school. Those who do make it back into the classroom often need extra support because of years of lost education. Many children have experienced trauma and require emotional support.
Women and girls, specifically, are at risk of violence and exploitation in daily life, and many cannot access the services and support they need.
How does the IRC help in Lebanon?
The IRC's mission is to provide emergency aid and other support to refugees living in unsafe conditions. The IRC also assists vulnerable communities that host refugees.
We began our work in Lebanon in 2012 as Syrian refugees began fleeing the civil war. We have been providing economic support, legal services, education and protection for the most vulnerable, including the elderly and people with disabilities. The IRC is working in all areas of the country to support refugee and host communities by:
operating classrooms and teacher training programmes for thousands of Syrian children
providing Syrian refugees with cash assistance for basic needs
providing safe spaces for women and girls to gather, share information and receive emotional support, crisis counselling and social worker assistance
providing children with creative learning and therapeutic activities to help them recover from trauma and avoid working out in the streets
providing refugees and local communities with skills training, small business development and job placement
providing legal and information to refugees to help them access services and exercise their right to international protection
What still needs to be done?
As the crisis pushes thousands of refugees into poverty and threatens their long-term social and economic health, the IRC's work in Lebanon is more critical than ever. We pledge to put the needs of those most affected by crisis at the forefront of our efforts and to achieve measurable improvements in safety, empowerment, education, and economic well-being. Here's a closer look at some of the work we will be doing over the next few years to achieve our goals.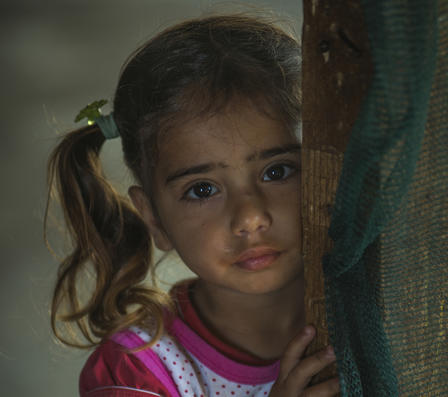 We will continue to support Syrians who have been forced from their homes, as well as underserved Lebanese. The IRC will also open and expand sites across Lebanon according to greatest need.
IRC teams and partners currently reach almost 60,000 people in Lebanon with lifesaving support. Over the next several years, we will focus on the following areas:
Safety
As a leader in protection, the IRC will strengthen our efforts to stop child labour, identify violations of refugee rights, and provide legal services to those in need.
We will also address the special needs of street children and women and girls at risk for abuse and isolation.
Power
The IRC will increase our efforts to empower refugees and improve their quality of life. We will work to strengthen relationships between host and refugee communities through dialogue and problem solving. We will also improve local capacity to provide social services by building local and national systems in case management and in family and labour law.
Education
The IRC will launch early childhood education services to help refugee children succeed in Lebanese public schools.
Economic wellbeing
The IRC will provide more skills training and create new partnerships with businesses that hire refugees.
We will also help women and girls achieve equality with men and boys.
Download the IRC Lebanon strategy action plan to learn more about our programme priorities until 2020.
3,000
refuge children with education to prepare them for the formal school system.
We are offering space places where children can study and learn new skills in the village of Majdal Anjar in central Bekka.
Explore our education work.
2,500+
Syrian refugees and vulnerable Lebanese with cash assistance for public works and training projects.
We are providing ATM bank cards to be used to withdraw money to spend on the items they need the most – food and water.
Explore economic wellbeing.
15,000
women and girls with skills trainings, counselling and recreational activities.